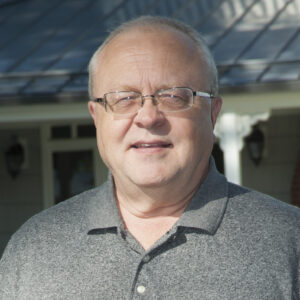 Allen Sudmann
Senior Pastor
Pastor Allen and Sally have returned to Union Chapel September of 2020. They began their ministry life with this very congregation as the first associate for UC in 1983-1984. The Sudmanns have two grown children and five delightful grandchildren. His passion for God and God's Word come through his teaching and his relationships with people of all ages. Pastor Allen enjoys a variety of styles of fishing and has fished 14 states and in both oceans.
Brent Linhart
Youth & Christian Education Pastor
Pastor Brent began serving at Union Chapel in 2004. He has been working with youth since 1999. Pastor Brent and his wife Tina are both from Indiana. Pastor Brent graduated with a B.S. in Youth Ministry from Huntington College. Tina also graduated from Huntington and has a B.S. in Elementary Education with a Special Education minor. Pastor Brent is an OSU football fan and enjoys participating in all kinds of sports, especially golf. Tina loves spending time with their seven children.
Administrative Assistants
Jamie Horn, Administrative Assistant to Pastor Allen: jamie@ucmc.us
Sara Griffiths, Administrative Assistant to Pastor Brent: sara@ucmc.us
Treasurer